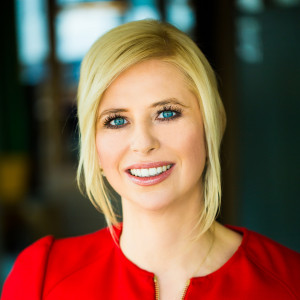 Ewelina Kałużna
Member of the Board, Business Link in Poland and the Czech Republic
Ewelina Kałużna is the Leasing & Asset Management Director and a member of the Management Board at Skanska Property Poland
Ewelina Kałużna has long-term experience on the commercial real estate market. Prior to joining Skanska, she has been the Director and Team Leader of the Office Agency at Landlord Representation Department at Colliers International and had co-operated with numerous developers active on the real estate market in Poland. Furthermore, prior to joining Colliers, she worked as Associated Director at JLL and was responsible for conducting complex commercialization strategies for office buildings.
In Skanska, she is responsible for the management of a team of more than 20 people. She is assuring development and execution of leasing strategy for commercial area in order to achieve assumed lease level per project. Ewelina is responsible for the strategy of cooperation with tenants and business partners as well as for value increase of the developed investments and for property management. As a board member she is responsible for the company's strategy in Poland.
Since her appointment as Leasing & Asset Management Director, the company continuously achieves record-breaking results in terms of leasing office space. In 2016, Skanska leased nearly 80,000 sqm. In 2017, the volume increased to a record-breaking amount of over 100,000 sqm, on 6 markets: Warsaw, Wroclaw, Krakow, Poznan, Lodz and Katowice.
Ewelina graduated from the Warsaw School of Economics and holds a number of professional titles including MRICS, CCIM and LEED Green Associate.
In 2017 named one out of 10 most perspective women managers in Poland by "Rzeczpospolita" newspaper.
Participates in the sessions:
BACK