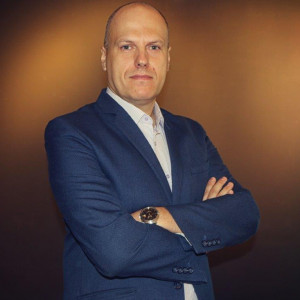 Filip Pietrzyk
Director, Department for Real Estate Management and Geodesy
Kielce City Hall
Long-term local government official; he oversees the work of the Department of Real Estate Management and Geodesy.
He has been working and specializing in the real estate management and civil law for the last 10 years.
His professional interests include analysis of the impact of the cities ownership structure on their development.
He gets involved in trade and lease of real estate, actions in the field of urban real estate to stimulate investors, works on regulation on the legal status and property compensation process and tasks regarding geodesy.
A graduate of the Faculty of Law and Administration, University of Silesia, Katowice. A postgraduate degree in the field of property valuation. Since 2002 also a licensed real estate manager.
Participates in the sessions:
Offices. Is Warsaw too small for shared service centres? Regional cities join the play

In Poland there are over 1100 service centres for business. Investors are increasingly attracted not only by the capital but also by regional cities. But plans for new projects will be verified by the interest of investment funds and the number of purchase transactions for such properties

Offices. Is Warsaw too small for shared service centres? Regional cities join the play
BACK