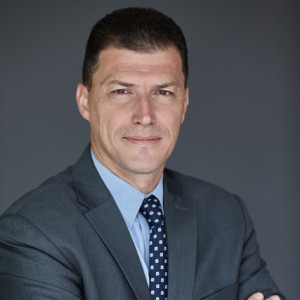 Gilles Clavie
Chairman of the Board
Orbis SA
Gilles Clavie is 48 years old and spent his all professional career in Finance till 2014. He began in 1993 as a consolidation and group financial reporting Manager in Eridania Beghin-Say, an agro-industry company. He joined Accor Group in Paris in 2001 as EMEA Reporting Director for the business and leisure hotels segment. He held a position of a Financial Controller in Accor in the years 2004 through 2010.
Gilles Clavie joined Orbis S.A. as a member of the Executive Committee of the Company in January 2011. He has been responsible for strategy, management control, IT systems implementation and asset management. Gilles Clavie also created and has been heading a Property Management Committee which concentrated on in-depth analysis of various investment projects as regards development, asset management, construction and maintenance. He was appointed a President of the Management Board & CEO of Orbis SA on June 27th 2014. Under his leadership, with the acquisition of AccorHotels' operations in Eastern Europe in January 2015, Orbis transformed into an international Group, significantly strengthening its leading position in the region.
Participates in the sessions:
One on one interview. This is of interest to the property world.

Investments. Make shopping in Poland – the appetite of investors and investment funds for properties in Poland has not been weakening. A recipe for an ideal project.
Poland's position on the global investments map – attractions and deterrents. What are the challenges?
Coworking. The trend that has "rejuvenated" thinking about offices. How will the market for coworking space develop?
How to attract investors and large projects – effective mechanisms. Labour market flexibility, legal and tax comfort, access to financing – how to improve conditions for investments? The role of development strategy for responsible business
The customer of the 21st century. Does the Internet threaten traditional shops? How will e-commerce change shopping centres?

One on one interview. This is of interest to the property world.
BACK