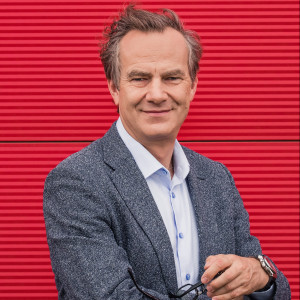 Tomasz Lubowiecki
President of the Management Board
7R SA
Tomasz is the founder and Chairman of the Board of Directors at 7R, a modern developer operating in the logistic and industrial sectors. The company serves their tenants with first-class warehouse facilities and provides private equity partners with credible investment opportunities.
Having worked in Real Estate for over 20 years, Tomasz believes that the success of every investment project is based on close liaison between all company departments as well as true partnership with external parties. Therefore, his mission and priority is to facilitate this cooperation, based on trust, credibility and open communication.Tomasz focuses on new investment pipeline, he's also in charge of Sales & Marketing Department.
Before founding 7R, he managed a major FMCG distributor in Poland, LIMPOL for over 12 years. At the same time, he was actively involved in several housing investment projects as a venture capitalist. His project portfolio included among others Polana Borkowska and Zawiła Business Park.
Tomasz holds a BA in Philosophy from the International Academy of Philosophy in Liechtenstein and a Master's Degree in Philosophy from the Jagiellonian University in Kraków.
Participates in the sessions:
Warehouses in the "service" of e-commerce. One-day delivery is the future.

Smaller warehouses, close to city centres – the sector is responsible for developing e-commerce which has set a target of one-day delivery. What does that mean for the warehouse market? What are the prospects? What are tenants' expectations?

Warehouses in the "service" of e-commerce. One-day delivery is the future.
BACK