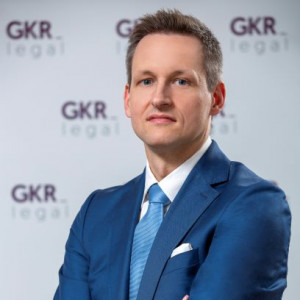 Tomasz Ludwik Krawczyk
He specializes in real property law, litigation and arbitration, administrative and court administrative proceedings as well as in commercial contracts. For the last 20 years he has been representing Clients before public administration bodies as well as administrative and ordinary courts, among others in unprecedented cases regarding damage liability of the State Treasury or the right to privacy.
Tomasz Ludwik Krawczyk has participated in numerous development projects and acquisitions of real property and also advised clients in execution of lease and land-lease contracts. He has extensive experience in administrative and court proceedings, in particular pertaining to real property.
In the portfolio of cases in which he advised we will find, among others: the biggest Polish standalone lease-back transaction (with a value of 170 million euros and leasing of over 47,000 sq. m. of office area) or legal support for a developer of one of the largest investments in the holiday housing market. He also assisted the biggest Polish telecoms operator in a build-to-suit development of its headquarters. Tomasz represented a client in the unprecedented case in which judiciary control over entries of real property into the record of historical monuments was awarded by the court for the first time.
In 2017, together with his business partners, he founded the GKR Legal law firm – www.gkrlegal.pl
Participates in the sessions:
Once upon a time within old walls or, the difficult art of revitalisation in Poland

The frenzy of revitalisation continuous. The scale of the Warsaw market and its prestige have meant that is where the largest number of investments has been made as a result of revitalisation of historic buildings, dilapidated buildings or degraded sites. However, the potential is much larger. What about older buildings that are not able to withstand market competition? Is reconstruction of unattractive, older facilities to convert them into apartments, hotels or modern offices a difficult art? What is the secret? In a unique spirit of the place, a special concept or perhaps cooperation with the best architects?

Once upon a time within old walls or, the difficult art of revitalisation in Poland

Investments in holiday resorts

The apartment house and condo hotel sector in Poland has been booming. This is thanks to increasing tourism, improved transport infrastructure and the growing affluence of society. New facilities have been growing like mushrooms after the rain. The appetite for land has also been growing. What is the investment potential in such properties from the perspective of private and institutional investors, in Poland and abroad?

Investments in holiday resorts
BACK