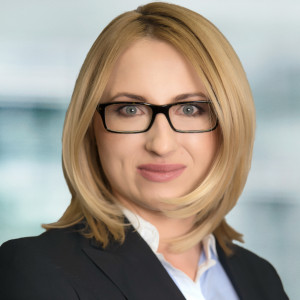 Małgorzata Dankowska
Małgorzata specialises in transaction advisory and tax restructuring. She has extensive experience in handling commercial real estate transactions related to acquisition, disposal and finance restructuring. She has conducted numerous restructuring projects involving optimisation of international holding structures and achieving tax optimal solutions, including mergers, liquidations or exchange of shares. She is a specialist in the field of investment fund advisory.
Małgorzata authored and co-authored numerous tax publications, including "Restrukturyzacje spółek kapitałowych – aspekty podatkowe" [Restructuring of limited companies – tax aspects], "Podatki w hotelarstwie" [Taxation in hotel sector] and "Inwestycje instytucjonalne w polskim PRS" [Institutional investments in the Polish private rented sector, "Rewolucja w CIT" [Corporate Income Tax revolution], as well as "Przewodnik po dokumentacji cen transferowych 2017" [Transfer pricing documentation guide 2017].
Speaker at many tax-related conferences and trainings. In 2013 she has been awarded the title of the 2nd Best Tax Advisor in M&A ranking by Dziennik Gazeta Prawna. She also holds the Women in Tax leaders title.
Małgorzata is a certified tax advisor. Member of IFA (International Fiscal Association) and REIT Polska Association. She graduated from the Poznań University of Economics, holds a post-graduate diploma tax law at Warsaw School of Economics, and has finished a post-graduate study in the field of accounting.
Participates in the sessions:
Apartments. Institutional rental has been gaining momentum – a new housing market sector in Poland

The scale and potential of the market of apartments for rent in Poland for institutional investors. What supports the development of the sector?

Apartments. Institutional rental has been gaining momentum – a new housing market sector in Poland
BACK