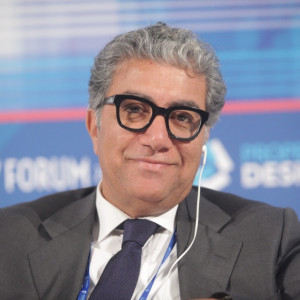 Gaby Tayoun
president
Europtima Sp. z o.o.
Founder and Chairman of Europtima Sp. z o.o. which is a part of Optimum Holding - group of businesses diversified in Consultancy, Healthcare and Hospitality.
Gaby is Board Member and Advisor to a number of International Corporate Boards. He is an established leader in structuring and delivering large real estate investment programs, both in the Public and the Private sectors under different forms of BOT, PFI, PPP and Fund Structuring.
Participates in the sessions:
The city. The city-forming mixed-use

What projects do Polish cities need in an era when time has become a new currency, the quality of life is now a measure of affluence, and buildings merely frame the image of a city, for its essence lies in public space?

The modernist model of an ideal city, with each zone performing a specific function, is becoming obsolete. Small homelands are all the rage now – they are places where the inhabitants follow a weekly programme of living 'on site'. Today, cities 'fight' for inhabitants with the quality of infrastructure offered: housing, offices or cultural facilities. Are Polish cities waiting for new multifunctional projects integrated with the city? The city-forming mixed-use – co-operation between local authorities and business is required for the purpose. What do Warsaw authorities expect and what do they offer? What are the plans of developers?

The city. The city-forming mixed-use
BACK