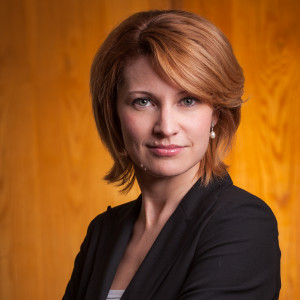 Anna Malcharek
Managing Director
Gemini Holdings Sp. z o.o
Managing Director at Gemini Holding Sp. z.o.o. Graduate of Polish Language and Literature at the Jagiellonian University in Krakow. She has been involved in the real estate industry for nearly 15 years. In 2007-2009, she worked as a Marketing and PR Director, followed by the position of Operational Manager at Galeria Kazimierz. At that time, her responsibilities included positioning, development and commercialisation strategies, operating budget, long-term marketing strategy and communication. From 2009 to 2013, she worked as Managing Director of shopping centres owned by GTC S.A. She was responsible for two key investments in the company's portfolio: Galeria Jurajska in Częstochowa,and then Galeria Kazimierz in Krakow. In both galleries, her responsibilities included devising and implementing long- and short-term development strategies for facilities based on budget, fostering relationships with tenants, planning and implementation of communication strategies. Since 2014, she has been associated with Gemini Holding Sp. z o.o., where she holds the position of Managing Director. In Gemini Holding deals with such matters as the developement of long-term strategies for Gemini Park Sp. z o.o. and Gemini Jasna Park Sp. z o.o, budget planing, negotiations with business partners, development of commercialisation strategies and direct contact with tenants. As a Managing Director, she is responsible for supervision of company management and teams in galleries owned by the the holding company, and preparation of analyses for new projects in Tychy and Krakow. Since 2015, she is responsible for Gemini Holding's new investment: Gemini Park Tychy. She participated in multiple discussion panels dedicated to the real estate industry, including Shopping Center Forum and The City Business Forum and is a valued retail expert.
Participates in the sessions:
Shopping centres. Has retail lost its sparkle?

No, but it faces more challenges than twenty years ago. Retail is at a crossroads, but there is no single appropriate direction for its development. Various signposts show that in the future shopping centre owners and operators will become analysts of digital data, designers of services or creators of media messages. What is the name of
success in retail?

Shopping centres. Has retail lost its sparkle?
BACK