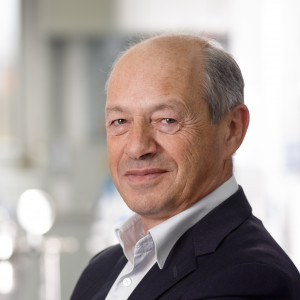 Henryk Orfinger
Chairman of the Supervisory Board
Dr Irena Eris
A graduate of the Faculty of Transport of the Warsaw University of Technology. Co-owner of the Dr Irena Eris Group.
In 1999-2019, he was the Chairman of the Main Council of the Lewiatan Confederation. From 2019, First Vice President of the Lewiatan Confederation. The founder and longtime president of the Polish Union of the Cosmetics Industry. From 2006 to 2011, he co-founded and served as the President of the Management Board of the "West-Masurian Local Tourist Organization" Association, which aims to support the development of tourism in the western part of Masuria. Decorated with the Knight's Cross of the Order of Polonia Restituta (2004). From 2018, chairman of the Presidium of the Family Business Council at the Lewiatan Confederation. Member of the Council of the Foundation "Jesteśmy Razem.Pomagamy" ("We are Together. We help!"). From December 2020, a member of the Economic Council - the Team of Economic Advisors to the Marshal of the 10th term Senate of the Republic of Poland.
Participates in the sessions:
Recovery plan. When will hotels recover from COVID-19?

12.00-12.15
Recovery plan. When will hotels recover from COVID-19?

Supply and demand – before and after the pandemic. What do clients expect? New trends.

 

12.15-13.00
Recovery plan – the perspective of hotel owners

The coronavirus does not differentiate local chains from global brands – how soon will they return to the path of growth? Hotels in cities - how to recreate demand? Hotels in resorts - does a holiday allow us to look optimistically into the future? For how long will hotels be able to cope without financing and interest on the part of investors? What new trends will drive the sector?

Recovery plan. When will hotels recover from COVID-19?
BACK