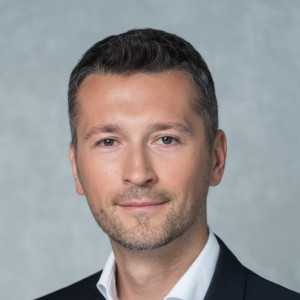 Piotr Trzciński
Head of Investment-Poland
SAVILLS INVESTMENT MANAGEMENT
Piotr joined Savills Investment Management (Savills IM) in May 2017 with the opening of the Warsaw office and has contributed to the growth of the Polish real estate portfolio of 1.5 bn EUR AUM in 3 years. He is responsible for execution of investment strategies of global real estate investors and funds managed by Savills IM. Upon sourcing and executing real estate investments Piotr closely cooperates with Savills IM investment and fund teams across Europe. In addition he manages operations of Savills IM Warsaw office.
Piotr has an in-depth knowledge of the Polish real estate market, with 15 years of experience in investment, asset management, structuring and development. He has successfully delivered returns on commercial assets exceeding EUR 1bn in value, and completed over EUR 500m in real estate acquisitions. Before joining Savills IM, Piotr held various investment and asset management positions at KSP, Blackrock and CA Immo.
Piotr is a member of the Royal Institute of Chartered Surveyors (RICS) and a Certified Commercial Investment Member (CCIM).
Participates in the sessions:
The market cannot stand the void. What assets should we invest in nowadays?

The first quarter of 2020 was very good for the transaction market in Poland. It was also a record-breaking period for the warehousing sector, Today investors are interested in warehouses and they are to a lesser extent interested in office blocks. Shopping centres and hotels are currently not being taken into consideration. How long will it last? Which sectors will remain more resilient to the effects of the pandemic? Dormitories, nursing homes, facilities from the "health care" sector – what other classes of assets will be the centre of attention of investors?

The market cannot stand the void. What assets should we invest in nowadays?
BACK