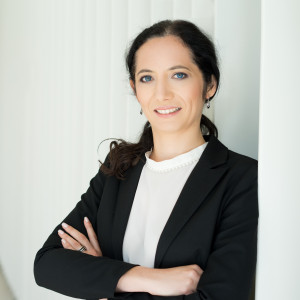 Agata Koczoń-Kobrzyńska
Country Director
Europtima Sp. z o.o.
Agata is a recognized expert in the field of construction and real estate with more than 15 years' experience in project management. She joined Europtima in 2015. Since January 2019 she is a Member of Europtima Management Board and as Country Director she leads all aspects of Europtima's expanding business in Poland
Her main goal is to improve efficiency using the tools offered by modern technologies, implement advanced and innovative technical solutions, and at the same time provide the clients with the highest quality consulting services.
Prior to joining Europtima she worked for international construction and engineering companies delivering demanding and complex projects such as the Warsaw Metro and the National Stadium.
Participates in the sessions:
Proptech Festival. Technologies that transform real estate

Semi-final of the PropTech Festival 2020 popularity contest intended for creators of innovative technologies for the property sector. It is there that creators of such solutions, selected from among dozens of applications received by the organiser of the popularity contest – the PTWP Group (the publisher of the PropertyNews.pl and PropertyDesign.pl portals), will present themselves in front of the audience of the Property Forum 2020 and the Jury of the PropTech Festival 2020. Winners will be selected on the basis of a sum of votes cast during the voting conducted on the PropertyNews.pl and PropertyDesign.pl portals as well as the Jury's evaluations of the presentations. The final of the PropTech Festival 2020 will be held as part of the Prime Property Prize 2020 Gala, during which the authors of top three technologies and solutions will be announced.

Proptech Festival. Technologies that transform real estate

Alternative is class. Investors in search of assets resilient to economic turmoil

The budding market of alternative investments in Poland is luring potential investors. Will dormitories, nursing homes and data centres prove to be a safe harbour for players interested in diversifying their portfolio? What is the profitability of this business? Is it resilient to economic turmoil like the one caused by Covid-19? Appropriate location, competing for plots with developers investing in other types of assets, land development plans – what are the obstacles on the way of projects? Plans of developers.

Alternative is class. Investors in search of assets resilient to economic turmoil
🡠 BACK