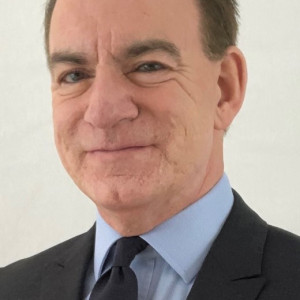 Mark Pilkington
Mark Pilkington is a global expert on the retail industry. He combines thought-leadership gained at Oxford University and INSEAD Business School with a track record of success across the branded, e-commerce and retail sectors.
He was one of the first thinkers to predict the global retail crisis in his book 'Retail Therapy. Why the retail industry is broken – and what can be done to fix it' (2019 – Bloomsbury). He began his career in the 1990s, as Marketing Director of Wonderbra – a relatively unknown underwear brand - which he subsequently made famous all round the world. Then, in 2000, he founded Splendour.com – one of the first ecommerce brands - with the financial backing of Marks & Spencer Ventures. He successfully scaled Splendour, and it was acquired in 2006 by a public company. From 2008 to 2017, he was Chief Executive of Kamal Osman Jamjoom Group, a leading Dubai-based retailer, with market-leading brands like The Body Shop, Early Learning Centre, Nayomi and Mikyajy, which he successfully expanded from 450 to 850 stores. He then became Consulting Director of Bolt Partners, a leading London online marketing agency, where he helped brands develop successful digital strategies. He is currently Director of Mark.Pilkington.net, a consultancy which helps brands, retailers and mall owners develop winning strategies for the future.
Bloomsbury published his second book 'Retail Recovery. How creative retailers are winning in their post-apocalyptic world' in 2021.
Participates in the sessions:
BACK